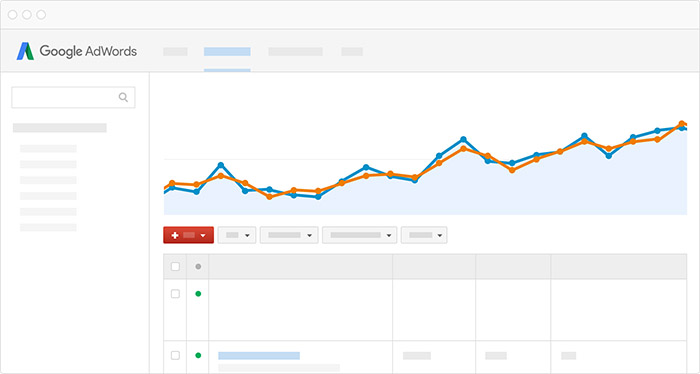 Do you want to quickly show your website on Google? Do you need someone to manage your campaign on Google AdWords? You're on the right place.
Creating an account and training
You want to manage your own AdWords account, but you want someone to show you how to create it and how to register and manage it.
let us together create your account
do first AdWords advertisements
estimate the cost and daily budget
see results
AdWords Account Support
Do you want someone to take care for your AdWords account? We offer monthly monitoring and maintenance of the account:
analysis of the positions of advertising
analysis and optimization of cost per click
expense optimization
ideas for new advertising strategies
setting the time intervals when the advertisement is active
monthly reports on sales